The Antique Chair | November 2021
€350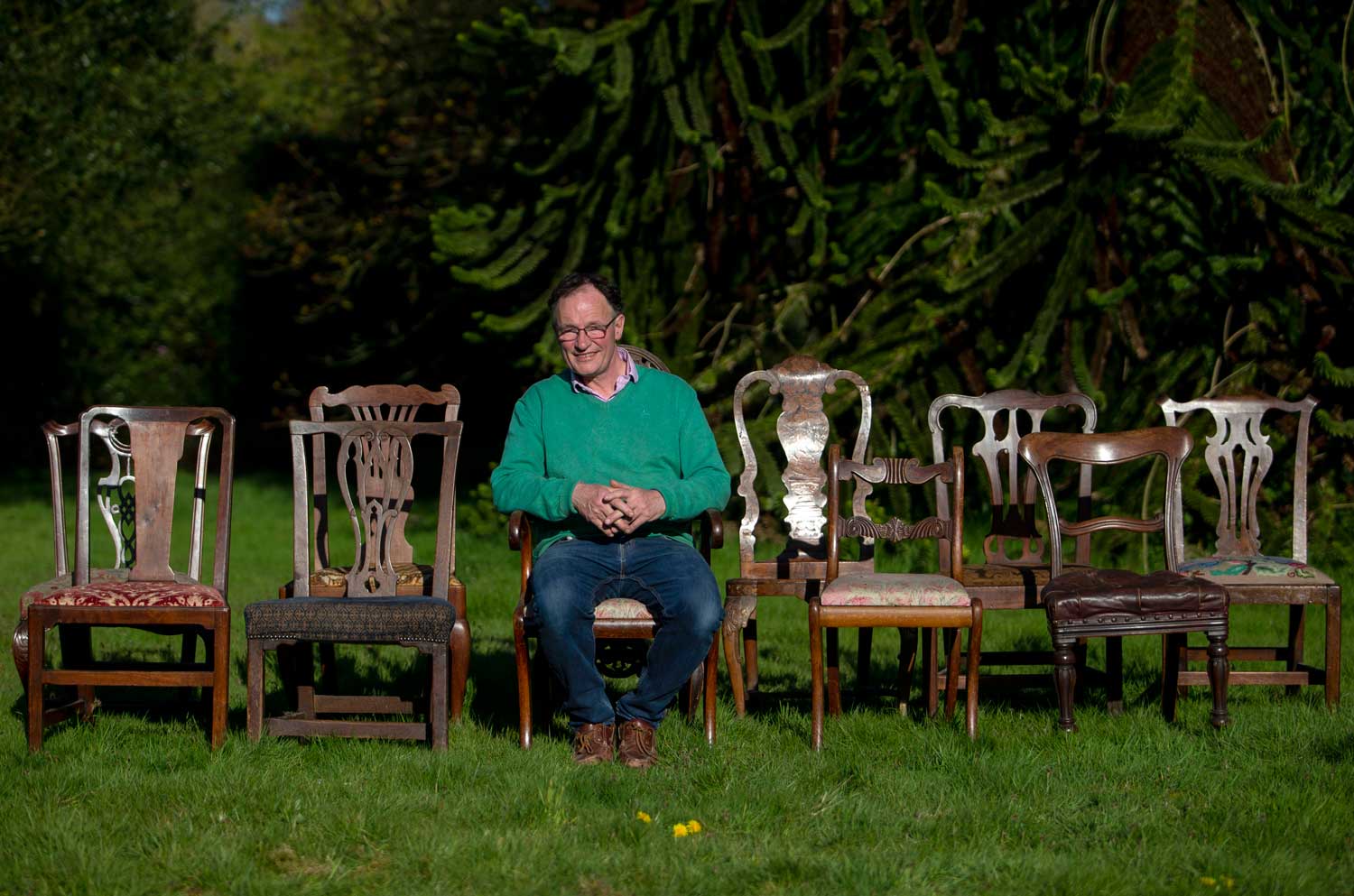 Commencing 3rd November 2021
A Course in Understanding, Appreciation & Conservation
These are exciting times at GWA as we're delighted to announce our first online antique course for antique-lovers globally.
Developed from our hugely popular antique furniture restoration courses in Ireland, this practical and unique course in antique chair appreciation and restoration covers the periods from Queen Anne beginning in 1701 right up to the Victorian era ending in 1901.
Your Course Director George Williams brings you on a wonderful illustrated tour through time, discussing the style and history of antique chairs, and using real examples from each period, he deals with everything from joints to conservation methods and gives you real insights into a dealer's vision and how to spot quality and avoid mistakes!
This course is open to professionals, beginners and antique lovers of all levels.
The course is held over a series of four evenings, one per week over four weeks.
Places on this course are limited.
Register Your Interest to receive a link for our Course Brochure (pdf download)
The course is held over a series of four evenings, one per week over four weeks commencing 3rd November 2021. The course is interactive, held online with George and Maggy present, which gives you the best of all worlds and the opportunity at all stages to ask questions and participate as much or as little as you wish.
During the course you will understand the history and styles of chairs through the classic periods and be able to recognise key features from each era. You will learn how these chairs would have originally been used, and how they would have looked in the rooms for which they were originally designed. You'll learn to spot quality, and which pieces have investment potential. You will learn the techniques, skills and knowledge to conserve, maintain and care for antique chairs from all periods.
George is passionate about chairs and he'll teach you all he has learned throughout his many years' experience. You'll learn through his eyes, the eyes of professional furniture restorer and dealer, what to invest in and what to avoid.
You'll be able to recognise the difference between reproduction and the real thing and understand what's hot and what's not! George will also take you behind the scenes at auction and show you show to spot a bargain! He'll bring you inside his workshop and you will learn how to take that bargain antique you've just bought and turn it into a piece of real quality and beauty.
A unique course feature will allow you to send in images or video of your chair of choice and George will give you personal conservation tips, valuations and you can even show off chairs you've already restored!